Organized Greenhouse Mod for Stardew Valley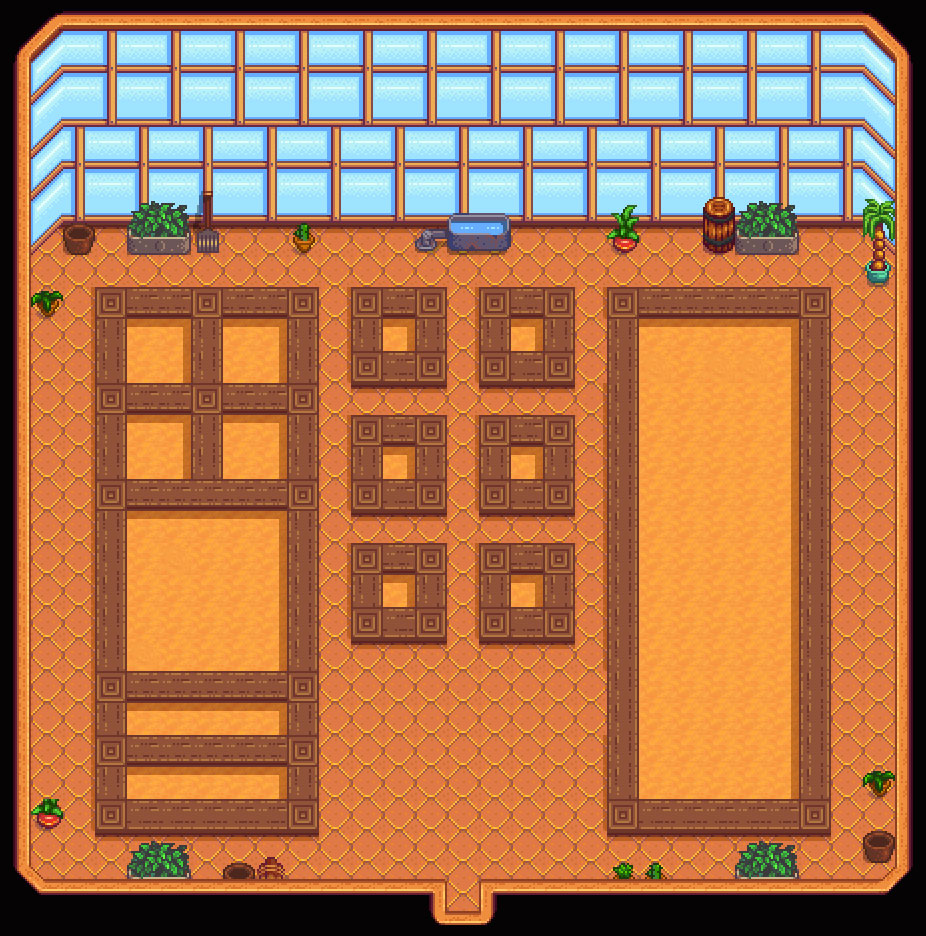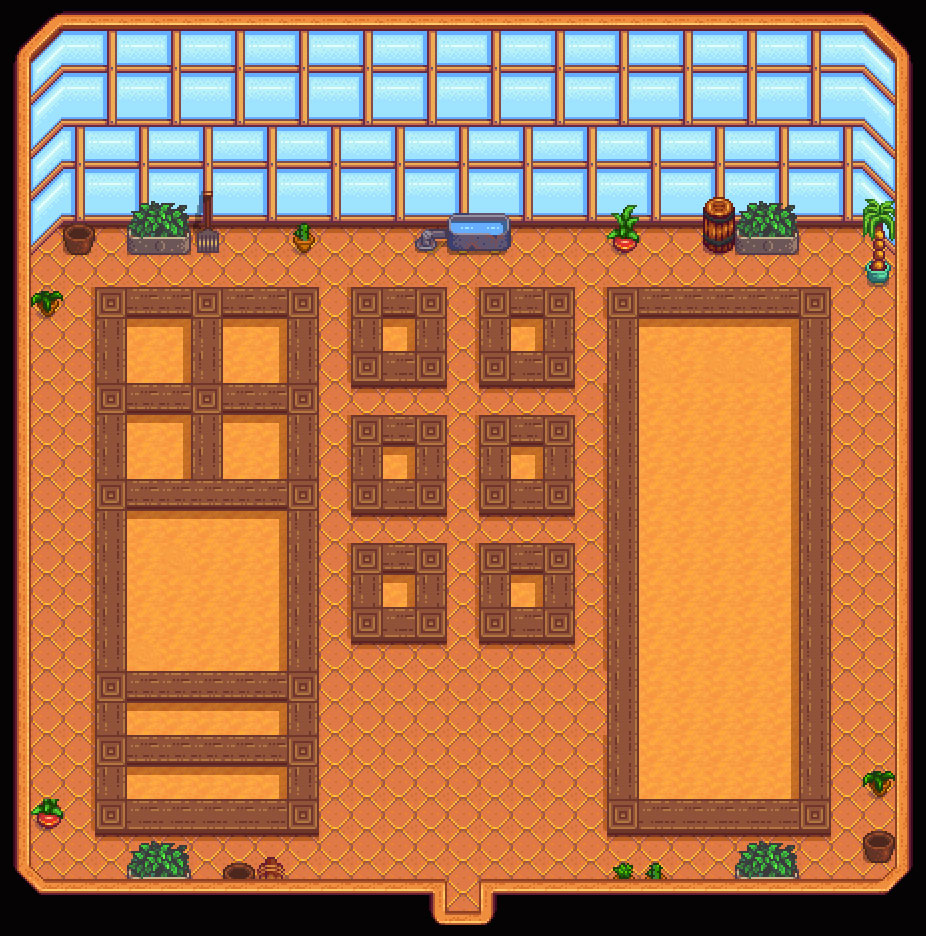 Organized Greenhouse Mod is a greenhouse that could organize all of my crops. This is structure:
Right – 75 spots (3 spots for iridium sprinklers, 72 spots for Ancient Fruit or another cash crop, like cranberries.)
Top Left – Wild Seeds (4 spots for each season and a spot in the middle for an iridium sprinkler)
Bottom Left – 10 spots for the 10 continuous crops (Blueberry, Corn etc.; Grape is excluded since you can grow them with wild seeds)
Mid-Left – 24 spots for the 24 non-continuous, non-foraging crops (flowers, pumpkins etc.)
Top Middle – 6 spots for each type of tree.
Bottom Middle – Empty space for chests, seed makers, etc.
Sprinkler Efficiency
With 12×10 plot of farming space was awkward, since no matter how you lay out your sprinklers, you're guaranteed to be wasting sprinkler space. To fix this, it made every section even with the reach of iridium sprinklers.
Installing Organized Greenhouse Mod
Back up your file in case you want in Stardew Valley\Content\Maps
Download and unzip the contents of the file.
Move the Greenhouse.xnb file to this folder: C:\Program Files (x86)\Steam\steamapps\common\Stardew Valley\Content\Maps
Credit: Lapaat