Save Editor Mod for Stardew Valley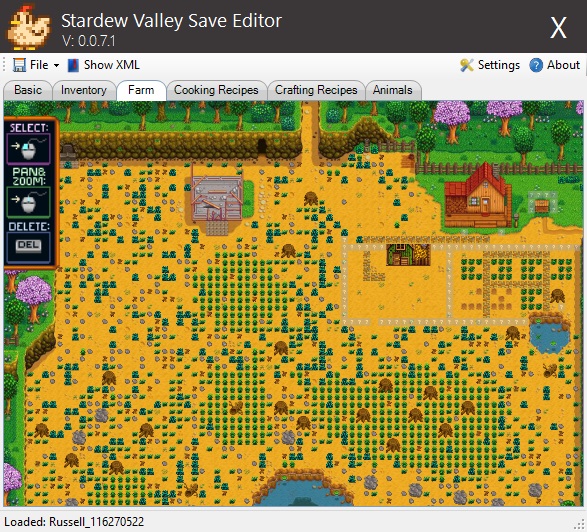 Save Editor Mod is an amazing mod which provides some new features for you. This mod allows:
Modifying of Save Files which Includes, Map Editing (Move and Delete stuff for now).
Adding and Changing Items in Your inventory. Change the Appearance of your character (Its about to be a lot more!).
Allows Changing of Known Recipes for Cooking and Making.
Modifying of Basic Character stats and Unlock Features like Skull Key, Stardew Hero, etc.
It also has an Autoupdater so you can keep up with new Releases. Comes with an Animal Happiness Modification and switching between a Cat or Dog. Backup Save Manager (Allows to Restore a Backup Save). New GUI in 0.0.8.0. Storage Container Editing (Chest/Fridge/ETC.)
Installing Save Editor Mod:
Copy archives content to any folder.
Run
Credit:MidgetMan