What Makes Great Games Stand Out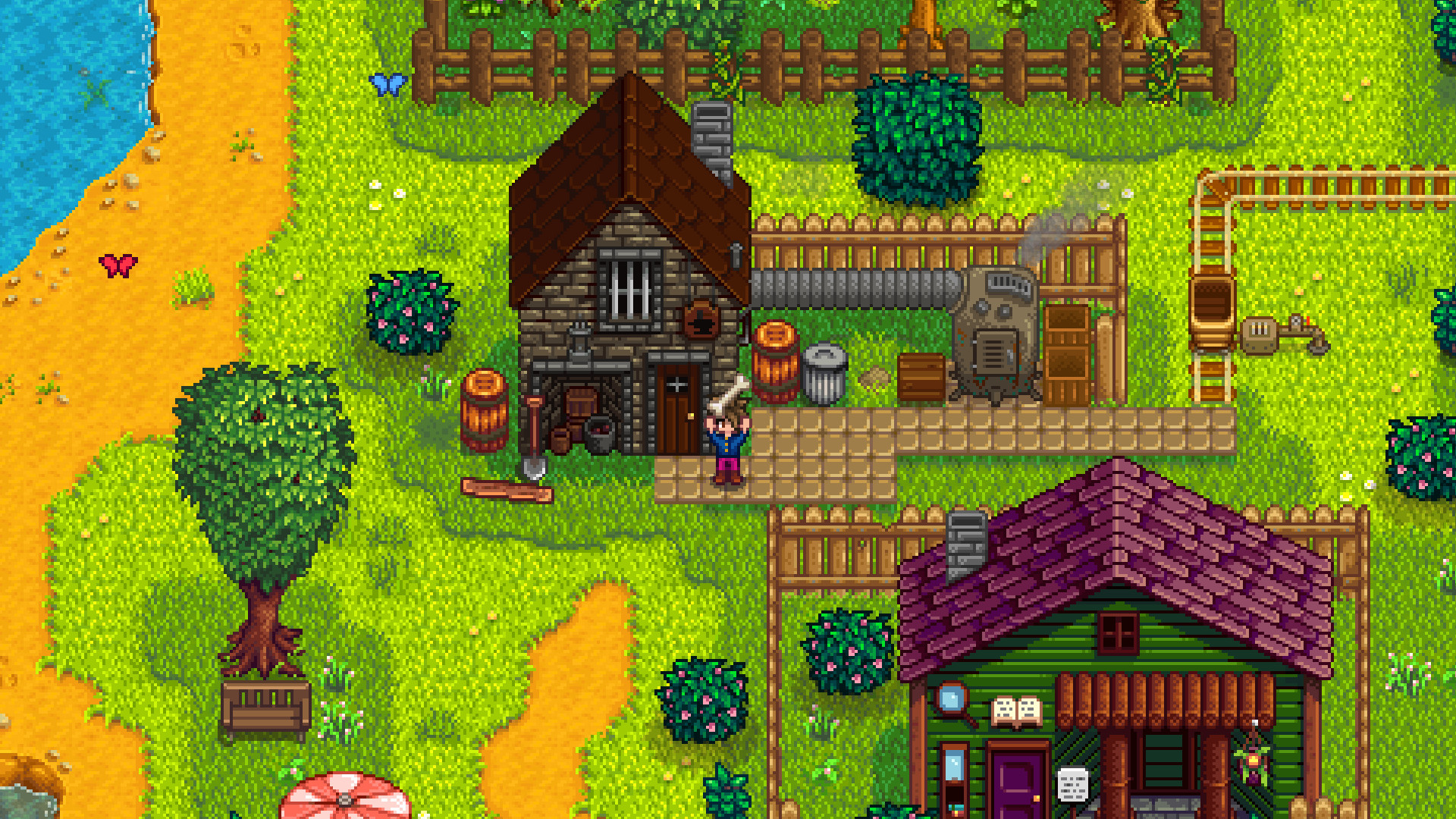 Over its more than 40-year history, the video game industry has churned out some incredible titles. Some of these games continue to be enjoyed today after re-releases, remasters, and sequels, such as DOOM and Grand Theft Auto, while others like Hotel Mario and Superman 64 were huge flops.
But what separates the great games from the bad ones? Well, they all have some common traits that made them enjoyable and appeal to a wide audience.
Endless Playability
Some games have a fixed, linear storyline that you work your way through, and then when it's over, that's it. You can keep playing, but you have to start from the beginning. Examples of this include older Super Mario games with a finite number of levels, Driver for PlayStation, and Game Dev Tycoon.
While all these games were well-made, fun to play, and sold many copies, none of them could be enjoyed forever. Each must be restarted, repeating the same storyline again.
On the other hand, games that can be played an infinite number of times, such as the ones you find in online casinos or open-world games like Grand Theft Auto, can continue to command the attention of users years after their release as they continue to offer new experiences.
Endless playability is actually a key characteristic of a hyper-casual game. This category is one of the fastest-growing in the mobile market in 2020, with demand increasing at twice the rate of video games in general. Despite its age, the classic games Pac-Man is a great example of this, despite only having a finite number of levels.
Non-Linear Storylines
Linear storylines were the only way to create video games for older consoles and computers, but they were made great through other attributes. Today though, programmers and designers have the tools to create games that are open-ended, meaning the decisions you make while you play have an impact on what happens in the story.
One of the best examples of this is Stardew Valley, with players able to choose what activities to undertake. This means that no two people will experience exactly the same thing, since they will each make different choices.
Grand Theft Auto is also an example of this. Although the storyline itself is relatively fixed, players have the option to choose when to complete missions and (within reason) in what order. If they prefer, they're free to just roam the city, creating wanton destruction and carnage, buying property, or completing side quests.
Soundtrack
Video games have always been a treat for the eyes and the ears, even when MIDI was the only way to create music and sound effects, the catchy melodies added to the gaming experience.
In the PlayStation game Driver, real car sound effects were used in conjunction with realistic (at the time) physics to help make it feel like you were in a real car chase. The background music also became more intense when the police were on your tail, adding to the intensity of the pursuit.
Rockstar took a different approach to Grand Theft Auto, adding radio stations to cars so that you could choose your own jam. In Vice City and San Andreas, they used the soundtrack to reflect the 80s and 90s eras that each game was set in.
This meant it was possible to drive down the game-version of the Miami-strip, blaring out Michael Jackson's Billie Jean and The Buggles' Video Killed the Radio Star, adding to the ambiance of the game.
Quality Control
While players may not notice a game that's free from bugs and glitches, they will certainly pay attention when it's full of them. Quality control is important in the development of any software, as crashes and glitches can do anything from creating a mild inconvenience to rendering the game completely unusable.
News travels fast, especially in the internet age, so gamers will quickly tell others not to buy the game if it's full of bugs.
In the 1990s, a bug in the uninstaller of Myth II was programmed poorly, meaning it had the potential to wipe your entire hard drive. More recently Anthem for PlayStation 4 contained a bug that would cut the power to the console, risking a complete bricking.
Another instance of this happened was Driv3r. It was the second sequel to the successful PlayStation game and was the first to be released on the PlayStation 2. After several delays in its development, the game was rushed to market, skipping much of the quality assurance processes.
While some were just sloppy animation issues, such as highlight texture issues and NPC animation problems, others made it impossible to complete the game in earlier versions.
In the case of Stardew Valley, Eric Barone's insistence on ensuring the game was in a  good state before release, opting not to use Steam's early access feature or charging for pre-orders, meant players received a polished, bug-free game when it was released. Just one of the reasons it was such a hit.
A Good Balance of Difficulty
Anyone who has played enough video games will have rage quit at some point or another. This is when the frustration of being unable to complete a level or perform well in a multiplayer match gets so much that they turn the game off, sometimes throwing the controller across the room for added effect.
No one wants to rage quit, but people also don't want the game to be too easy either.
Good games are ones that are challenging but realistic. Developers can achieve this by adding time limits that remove the player's opportunity to make mistakes or by making a map a little confusing at first so they have to wander around and explore.
Call of Duty achieves this in its campaign modes by offering different difficulty levels. Experienced players can set it to "veteran", while novice players can choose "beginner". This means everyone has the opportunity to play at the level they're most comfortable with, finding a good balance between being a challenge without being rage-inducing.
Whatever your favorite games are, you'll almost certainly find these characteristics in them, perhaps along with other factors that made them stand out.