Stardew Valley Train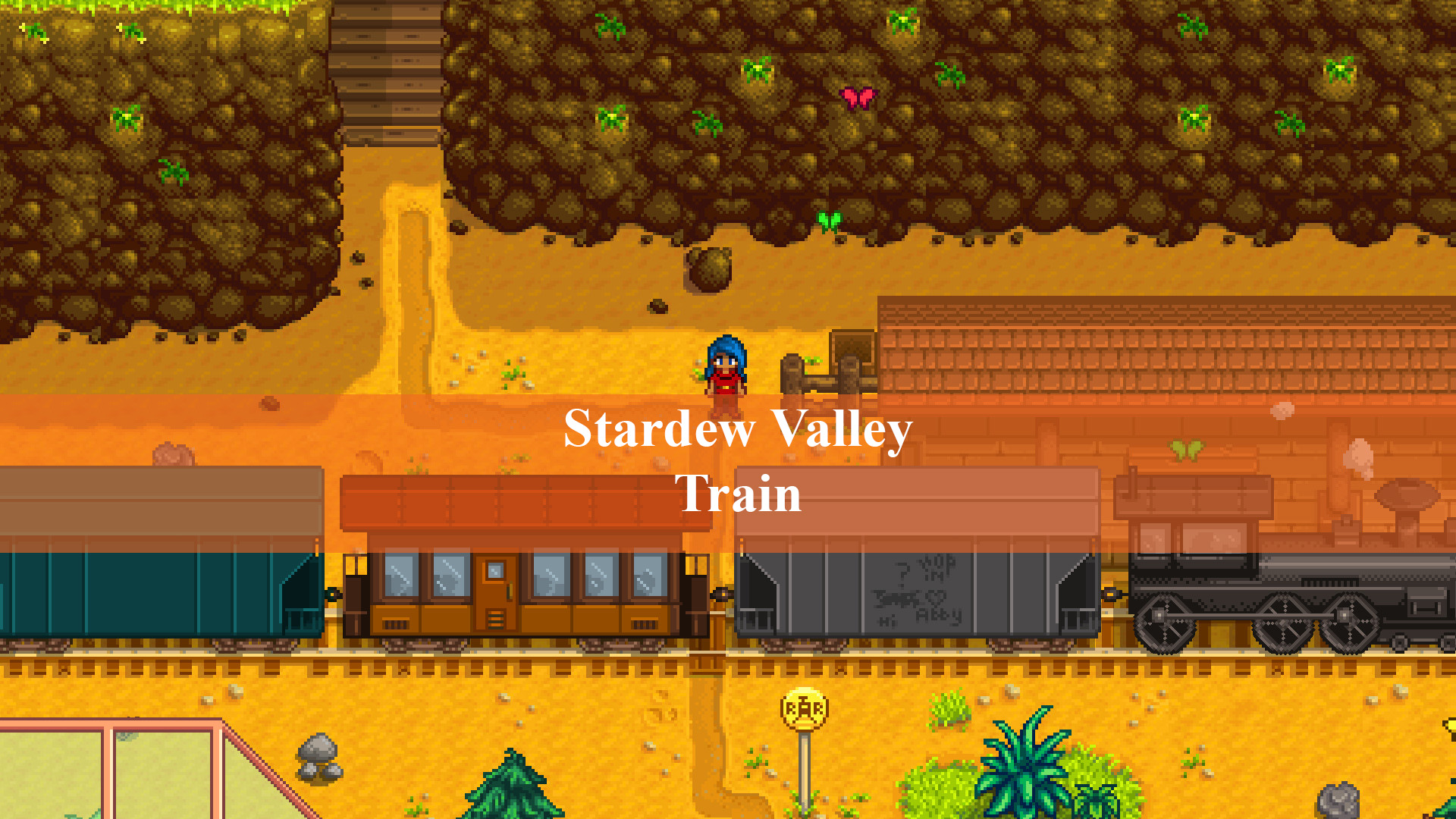 If you go to the Railroad, north of the Mountain, you might see a train. Trains appear between 9 AM and 6 PM. However, you can watch a train pass through Stardew Valley only if you're lucky enough and hurry up to be at the Railroad at the right time. The thing is that trains appear on random days. When a train passes by, you also see a notification with the sound of a train whistle. If at this moment you're staying somewhere near Robin's house, you may make it before the train leaves.
Trains can bring you some profit: when they pass by, Wood, Stone, Iron, or Coal may fall off. However, it may happen only if you actually stay there and watch the train pass by. The fun thing is that the train will drop items even if you pause the Stardew Valley game. Keep in mind that in Winter, trains may be too busy transporting Christmas gifts so they won't drop anything.
If you try to stand in front of the train, it surprisingly won't kill you but will just knock you back. You'll also receive 20-40 points of damage. The same thing will happen if you attack the train or try to interact with it using any tools.
There are several types of trains. Most often, cars contain coal, wood, or stone. However, sometimes you may see a car with passengers or cool cars with graffiti. Players have also spotted the following trains:
A train that had passenger cars only;

A Joja brand train with logos on its sides;

A regular train with sources that runs with a double speed;

A blue train with barred windows (it also moves twice faster than other trains).
When gazing trains, you can also find the Train Platform. It is located north of the tracks. This platform is a place where you can find an empty box, which is a part of the quest "The Mysterious Qi." If you're in love with Harvey, his ten-heart event will also take place here.