Stardew Valley Sewer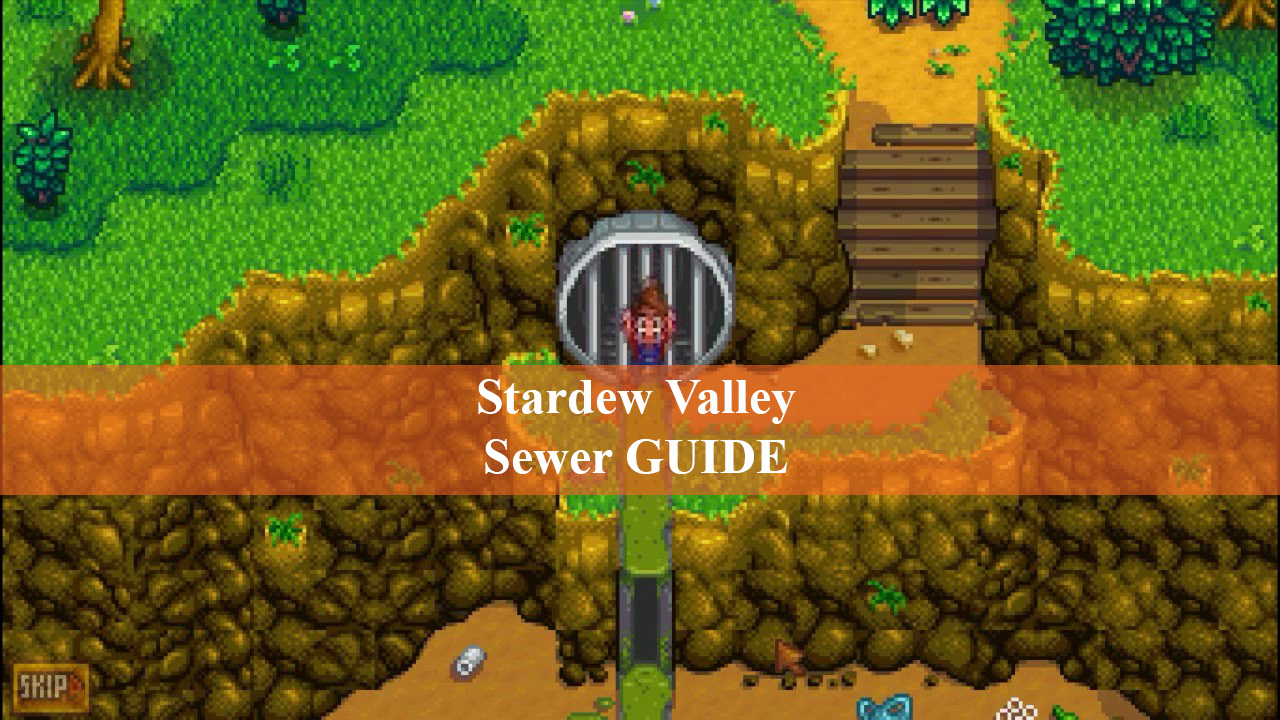 The Sewers is a locked location in Stardew Valley. If you want to get there, you need a Stardew Valley sewer key. You will get it as a gift from Gunter if you donate 60 items (minerals or artifacts) to the Museum. Vincent and Jas are the first characters who mention the Rusty Key in one of the cutscenes. The cutscene triggers in Cindersap Forest on Spring, 11th of your first year on the farm, or after this day, if you enter the forest on Sunday, Thursday, or Monday, between 9 AM and 4 PM. Once you've got it, the Stardew Valley key to sewer is always available in your Wallet.
You can enter the Sewers either south of Cindersap Forest (there is also Krobus selling rare items nearby), or south of Pelican Town. Krobus may also help you enter the Sewers when completing the Dark Talisman quest.
Krobus lives in the Sewers, and he sells some interesting items, such as Void Essence, the Sign of the Vessel statue, Solar Essence, Monster Fireplace, Wicked Statue Recipe, Crystal Floor Recipe, Void Eggs, and even one Stardrop.
The most interesting feature of the Sewers is the Statue of Uncertainty. This statue allows you to change a profession after donating 10,000 gold. All you have to do is choose a skill that you want to change. After this, go home. When you go to bed, the game will show you two screens, offering to choose your new Level 5 and Level 10 professions.
When completing the Dark Talisman quest, you will have to speak to Krobus in the Stardew Valley sewer. After you speak to Krobus, he will unlock a hidden passage that leads to the Mutant Bug Lair. In the Mutant Bug Lair, you can get the necessary talisman, fight bugs, and catch a Slimejack.
The Sewers are also a place where you can catch a Mutant Carp, which is classified as a legendary fish. There are five types of legendary fish, and a Mutant Carp can be caught only in the Sewers. Here you can also catch White Algae, Carp, Trash, and Green Algae.