Recent technologies that impacted the gaming industry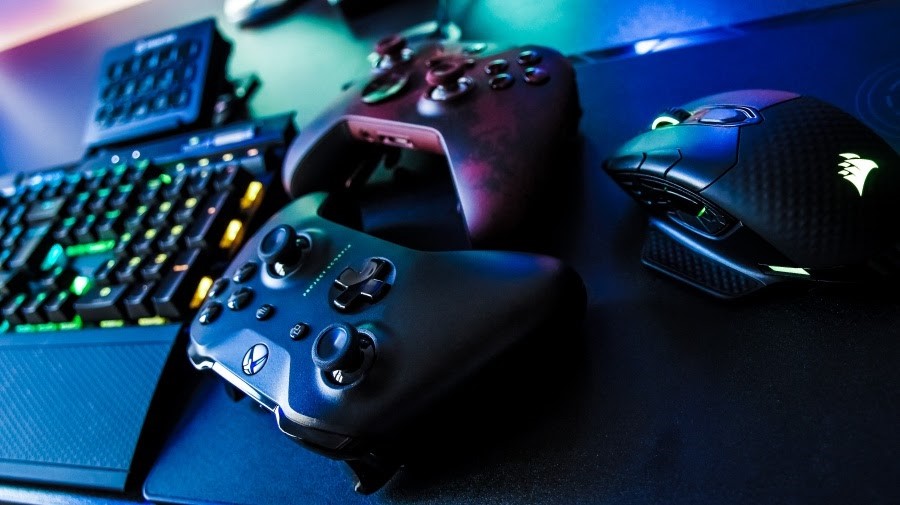 Ever since their popularization in the 1990s, video games have remained a mainstream market in the entertainment industry. When William Higinbotham developed what is considered the world's first video game in 1958, he couldn't imagine he was creating an industry that would reach over US$170 million in revenue in 2020, even with an ongoing pandemic crisis.
Video games have one of the biggest fan-bases in entertainment, and what was stereotyped as something isolating and unsociable, is now a preeminent medium, and even a way to make a living. Last year, with much of the world forced to stay inside to comply with social distancing measures, more people turned to video games as an alternative form of entertainment.
Influenced by new technologies and new gaming trends, video games have been changing a lot in the past decades, but the gamers' desire for innovative experiences has not. With each new generation of home consoles and gaming PCs, gamers seek out the most compelling gameplays and storylines, as developers work hard to come out with new approaches to provide us hours of entertainment.
Gaming is certainly one of the industries that benefited the most from tech advancements, and, in recent years, has undergone incredible transformations thanks to new devices, more powerful hardware, and better software. With every new piece of technology created, video game developers become able to create new gaming experiences, provide immersive environments and enhanced gameplays, and allow players to enjoy different aspects of virtual entertainment.
Playing on the go

Mobile gaming has come a long way since the mobile phone Hagenuk MT-2000 was released in 1994 with a Tetris variant, and became the first mobile device with a preinstalled video game. The breakthrough happened in 1997, when Nokia launched Snake. The game was preinstalled in most mobile devices manufactured by Nokia, and has since become one of the most played games in the world, found on more than 350 million devices worldwide.
Today, mobile games have become a reality, with developers and publishers focusing on iOS and Android platforms, and releasing titles almost on a monthly basis. There are even esports leagues and tournaments that feature mobile games, such as Garena Free Fire, Clash Royale, and PlayerUnknown's Battlegrounds Mobile.
Another good example of how far mobile gaming has come is its role in the iGaming industry. With the number of smartphones increasing exponentially in the country – today, 85 percent of Americans own a smartphone, up from just 35% in 2011 – online operators began focusing on these platforms, and now bettors can enjoy their favorite games on mobile friendly websites and even mobile apps.
"Futures made of virtual reality…"
The concepts for virtual reality have been around for quite some time now, and the first devices that encompassed these concepts were developed way back in the 1960s. By the 1970s, the industry had become able to scale the production of VR devices, which led to the application of virtual reality for various purposes, including medical, flight simulation, and military training programs.
The video game industry, however, made its first attempts at virtual reality gaming in the late 1980s, when Jaron Lanier and Thomas G. Zimmerman, former programmers for Atari, Inc., founded VPL Research, and began developing VR hardware for entertainment purposes. After that, many devices were created, most notably Mattel's Power Glove, Nintendo's Virtual Boy, and the Sega VR, but most of them were commercial failures due to high costs.
With the introduction of the first consumer-ready VR product, the Oculus Rift in 2013, and subsequent devices such as PlayStation VR and Samsung Gear VR, once again the industry turned its attention to virtual reality, and thanks to technological advancements, these devices were much cheaper than before. This led to the release of several VR games, including adaptations like The Elder Scrolls V: Skyrim VR, and new games specially designed for VR devices, with Half-Life: Alyx being considered the killer application for VR games.
A journey into the blockchain
Blockchains were first devised in the late 2000s, to serve as public ledgers for cryptocurrencies. Since then, however, the applications for this technology quickly increased, and today blockchains and cryptos are one of the hottest trends in the online world. It didn't take long before the first concepts for blockchain games, or crypto games, to be created, and in 2017 CryptoKitties was released, the first blockchain game to attract mainstream attention.
These early games were mostly centered on collectible gameplays, whether it was virtual cats, monsters, or collectible cards. But in the past couple of years, many new gaming experiences have been developed, including adventure, role-playing, and strategy games, all of them based on the same principle as blockchains and cryptocurrencies: decentralized control.
Decentralizing video games is an important aspect of blockchain gaming, as players are finally being rewarded for the time and effort invested in a game with more than in-game rewards. Gamers can now own a piece of the game, and monetize it anyway they want, at last being able to profit from gaming.